2019 is really starting and we are now down on the second week of the month. Days are really passing by very fast and yes we cannot do something about that. We just have to enjoy every days of our lives.
As part of me mentioning the word, "enjoy". I know you'll love the idea of a vacation and even a LONG vacation every time there is a holiday. This applies especially for those who are working and yes to students as well.
So let me show you the holidays and long weekends for 2019.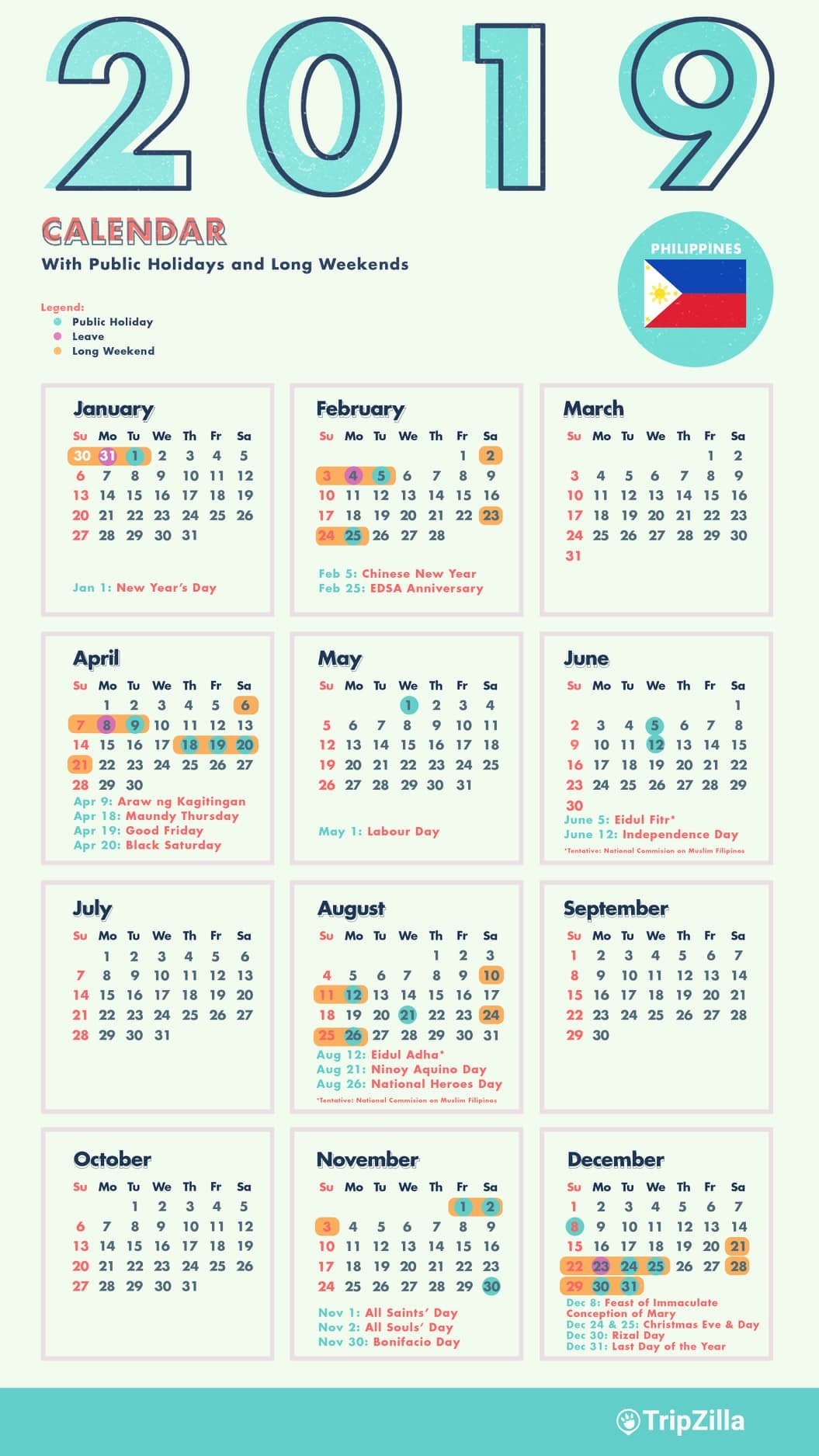 Photo credits to TripZilla
Take note also that there will be still two additional holidays. The dates for Eidul Fitr and Eidul Adha are still tentative. The official dates will be declared later by the National Commission on Muslim Filipinos (NCMF).
In line with that you can see that you can be able to enjoy 10 LONG WEEKENDS for the whole 2019. You just have to take at least 3 days of leave for it. Below will e a great guide for you:
Photo credits to TripZilla
Sounds really great right? Plan your vacation ahead of time and enjoy these Holidays and long weekends.
xx
Princess Dulaca